Overview
Mitochondria are the organelles found in cytoplasm of most eukaryotic cells. They are also known as power-house of the cell. Various mitochondrial-related diseases have been discovered, in which the pathogenesis is not understood well. Currently, there are no approved drugs for the treatment of diseases caused due to mtDNA mutation. Researchers are continuously trying to discover novel drugs that would improve the mitochondria's function and minimize the chances of occurrence of mtDNA mutated diseases.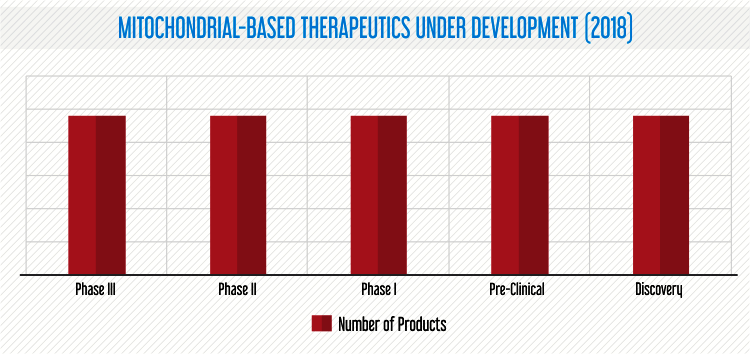 Majority of drug candidates in the mitochondrial-based therapeutics pipeline are being developed through the adoption of advanced technologies, which enable targeted delivery of drugs or protect drugs from degradation in the body, before reaching the target. Companies are developing biological and synthetic drugs to prevent the progression of various chronic diseases, leveraging these technologies. For instance, Khondrion BV's technology platform provides effective development tool for drug candidates. Through this technology, molecules can easily be assessed, which further leads to the development of various therapeutic candidates for the management of mitochondrial diseases.
In addition, positive clinical trial results and rise in the number of patent approvals are facilitating the drug developments in this pipeline. The patent approvals help in achieving different milestones in the form of grants and designations from the regulatory bodies and institutes, including the U.S. Food and Drug Administration (USFDA), the European Medicines Agency (EMA), and the National Institutes of Health (NIH) among others.
Pipeline Analysis
As of January 2019, the mitochondrial-based therapeutics pipeline comprises of 16 therapeutic candidates in different stages of development.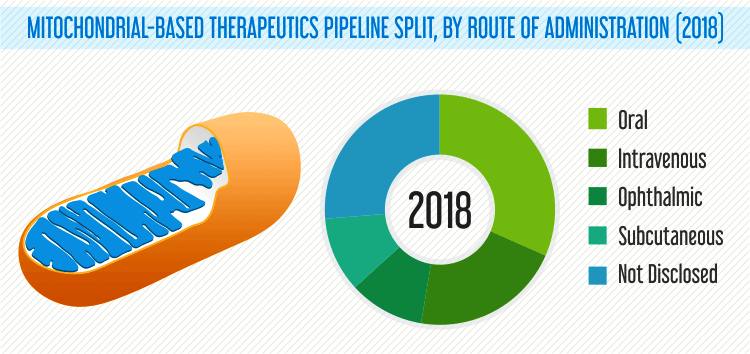 Competitive Landscape
Some of the key players involved in the development of mitochondrial-based therapeutics include Khondrion BV, CohBar Inc., BioElectron Technology Corporation, Chondrial Therapeutics Inc., Immungenetics AG, Stealth BioTherapeutics Inc., Congenia S.r.l., Astellas Pharma Inc., and Novartis AG.
The report comprises of detailed pipeline analysis of mitochondrial-based therapeutics, analyzing the emerging therapies and their progress status in different phases of development. Comprehensive insights into the pipeline phase products has been provided with special focus on strategic development activities inclusive of collaboration and licensing information, drug designations, financing, grants, technological advancements, and patent. The report also contains competitive analysis and extensive information on monotherapies, combination therapies, targets and mechanism of action, and drug origin with relevance to mitochondrial-based therapeutics.