Overview
LGS is a severe form of epilepsy that occurs rarely and mostly affects pediatrics. This disease has the tendency to develop between the age of one to eight years in children, and can be characterized by polymorphic seizures and neuropsychological decline. The exact cause of this syndrome is unknown. It may be symptomatic, which is secondary to an underlying brain disorder.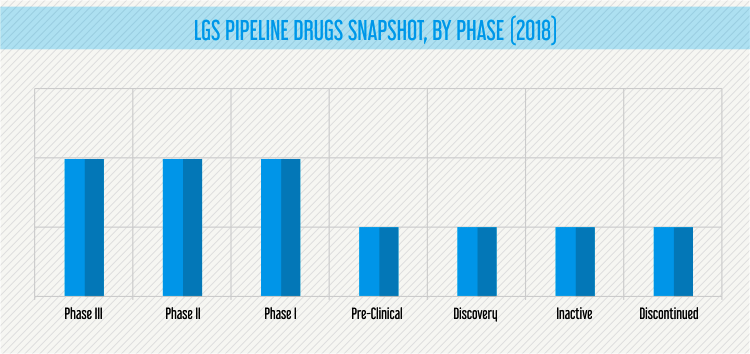 The prognosis of the disease is not fixed as it varies from individual to individual. In some patients, the activities may be well controlled, allowing a good behavioral and intellectual development. However, in approximately 70-80% of the patients, seizures are difficult to control. The ongoing seizures impair development and intellectual functioning of brain in the patients. Due to this, the patients with LGS require full-time care throughout their life, because of the progressive intellectual impairment.
Additionally, around 70-80% of epileptic patients, one of the identifiable cases has been LGS. Some conditions that may lead to LGS include abnormal development of brain cortex, which is also referred to as cortical dysplasia, congenital infections, stroke, trauma, and reduced oxygen supply (perinatal hypoxia) that occurs before birth, infections of central nervous system (CNS) including encephalitis or meningitis, and a rare genetic disorder called tuberous sclerosis. However, there is no specific therapy for LGS, which is effective in all cases, and the disorder has proven particularly resistant to most of the therapeutic options. Still, patients are prescribed anti-epileptic drugs (AEDs), dietary therapy (typically ketogenic diet), or device/surgery vagus nerve stimulation (VNS) therapy or corpus callosotomy.
A number of drug candidates in the LGS therapeutics pipeline are being developed using proprietary technologies of the companies, which enable targeted and specific delivery of drugs. For instance, Aquestive Therapeutics Inc's PharmFilm drug delivery technology platform is ensuring faster onset of action, improved tolerability, lower dose exposures with equivalent efficacy, consistent, accurate dosing, ease of use, and improved adherence to medication over time.
Positive clinical trial results and strategic decisions of the company to collaborate with other companies are also facilitating drug development in this pipeline. Additionally, the issuance of patents helps in achieving different milestones in the form of grants and designations from the regulatory bodies and institutes, including the United States Food and Drug Administration (USFDA), the European Medicines Agency (EMA), and the National Institutes of Health (NIH) among others.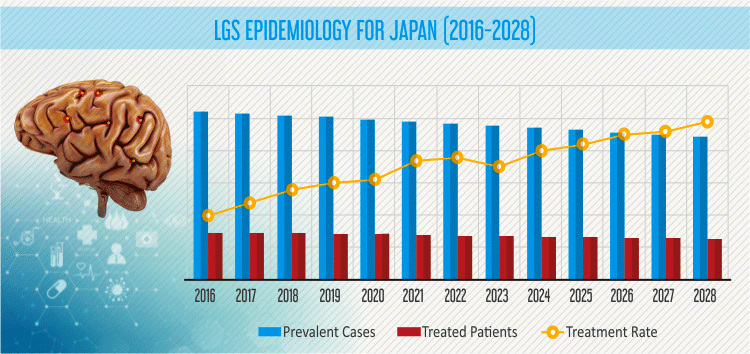 Pipeline Analysis
As of February 2019, the LGS therapeutics pipeline comprises of eight active therapeutic candidates in different stages of development.
Epidemiology Analysis
The report also provides epidemiology forecast of LGS for seven major markets, which includes the U.S., Japan and EU5 countries (the U.K., Germany, France, Italy, and Spain). The report gives ten-year forecast data for prevalent and treated cases in each market pertaining to pediatric population. It covers prevalent population and treated patient population for the period 2016-2028. The report states that the treated rate for the disease is expected to increase from 27% cases in 2016 to 29% cases by 2028.
Competitive Landscape
Some of the key players involved in the development of LGS therapeutics in the late and mid stages of development are Zogenix Inc, Eisai Co. Ltd., Takeda Pharmaceutical Company Limited, and Marinus Pharmaceuticals Inc.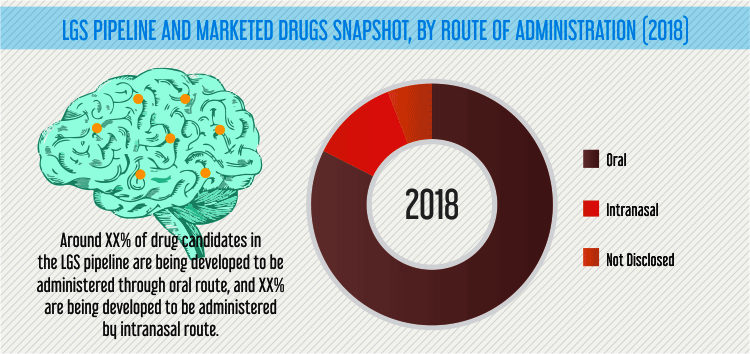 Report Insights
Some highlights of the LGS Competitive Landscape, Epidemiology Forecast, and Pipeline Analysis, 2018 report includes:
Detailed pipeline analysis of therapeutics candidates that are being developed for the treatment of LGS, thereby estimating and analyzing the emerging therapies and their progress status in different phases of development.
Comprehensive insights into the pipeline phase products, with special focus on strategic development activities, inclusive of collaboration and licensing information, drug designations, financing, grants, technological advancements, patent, and upcoming conferences.
Competitive analysis and extensive information on monotherapies, combination therapies, targets and mechanism of action, and drug origin with relevance to LGS.
Epidemiology forecast of LGS for seven major markets (referred to as 7MM in the report) which includes the U.S., Japan and EU5 countries (the U.K., Germany, France, Italy, and Spain). The report provides ten-year forecast data for prevalent and treated cases in each market pertaining to pediatric population.
Analysis of marketed products for the treatment of LGS.
Detailed regulatory framework for drug approval in the U.S., Europe, and Japan.
Key winning strategies of the companies involved in the LGS therapeutic development, followed by Pharma Proff's views.