Overview
Synovial sarcoma is a rare form of soft-tissue sarcoma, which accounts for 5–10% of all soft-tissue tumors in the world. It is further divided into four stages (I, II, II, and IV), depending on the size of tumor. As the tumor grows, it limits the range of motion and causes numbness or pain when it presses against nerves. Genetic factors are believed to influence the development of this disease. Cells in these tumors are usually characterized by the presence of a translocation involving chromosomes X and 18.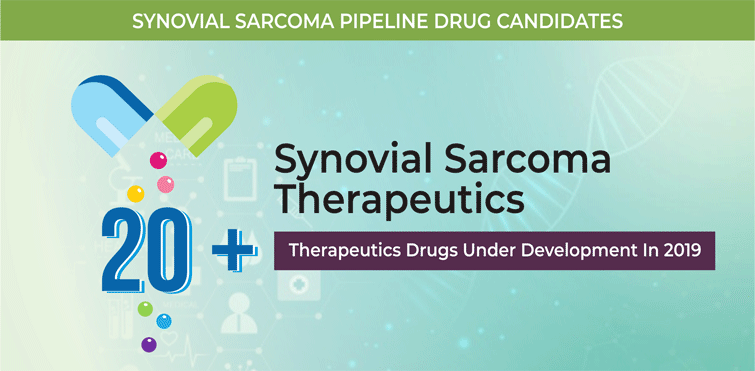 Individuals suffering from Li Fraumeni syndrome or neurofibromatosis type 1 are at increased risk of developing synovial sarcoma. The five-year and ten-year survival rate of the disease is 50–60% and 4–50%, respectively. The recurrence of the disease can occur within 69 months after the treatment. However, the disease is diagnosed based upon the development of characteristic symptoms, but further test maybe needed to confirm the existence of the disease. Synovial sarcoma can be diagnosed by computed tomography (CT) scan, magnetic resonance imaging (MRI) scan, X-rays, or genetic tests.
Treatment of synovial sarcoma depends on the age of the individual and size of the tumor. The treatment regimens followed are surgery, radiation therapy, and chemotherapy. Amongst these regimens, surgery is the most favorable treatment option for synovial sarcoma. Moreover, there are two types of radiation therapies used for the treatment of the disease: external radiation therapy and internal radiation therapy. Though there are no approved drugs for treating synovial sarcoma primarily, few drugs including Lartruvo (Eli Lilly and Company) and Votrient (GlaxoSmithKline plc.) are prescribed for the management of individuals suffering from the disease.
Positive clinical trial results and strategic decisions of companies to collaborate with other companies are facilitating drug development in synovial sarcoma therapeutics pipeline arena. Additionally, the issuance of patents helps in achieving different milestones in the form of grants and designations from regulatory bodies and institutes, including the U.S. Food and Drug Administration (USFDA), the European Medicines Agency (EMA), and the National Institutes of Health (NIH).
Pipeline Analysis
As of March 2019, the synovial sarcoma therapeutics pipeline comprised 20+ therapeutic candidates in different stages of development.
Epidemiology Analysis
The report also provides epidemiology forecast of synovial sarcoma for seven major markets, such as the U.S., Japan, and EU5 countries (the U.K., Germany, France, Italy, and Spain). It covers prevalent population and treated patient population for the period 2016–2028. According to a study published in the Sarcoma Foundation of America in 2018, the incidence of synovial sarcoma in the U.S. was 900 cases per year.
Competitive Landscape
Some of the key players involved in the development of synovial sarcoma therapeutics include Takara Bio Inc., GlaxoSmithKline plc, Advenchen Laboratories LLC, Epizyme Inc., Immunocore Ltd., Immune Design Corp., and Adaptimmune Limited.
Report Insights
Some highlights of the report "Synovial Sarcoma Therapeutics – Pipeline Analysis 2019, Clinical Trials and Results, Patents, Designations, Collaborations, and Other Developments" have been mentioned below:
Detailed pipeline analysis of therapeutic candidates that are being developed for the treatment of synovial sarcoma, and estimates and analyses of emerging therapies and their progress status in different phases of development
Comprehensive insights into pipeline products, with special focus on strategic developments of key players, information on drug licensing, designations, financing, and grants, technological advancements, patents, and upcoming conferences
Competitive analysis and extensive information on monotherapies, combination therapies, targets and mechanisms of action, and drug origin with relevance to synovial sarcoma
Epidemiology forecast of synovial sarcoma for seven major markets, including the U.S., Japan, and EU5 countries
Analysis of marketed products for the treatment of synovial sarcoma
Detailed regulatory framework for drug approval in the U.S., Europe, and Japan
Key winning strategies of the companies involved in the development of synovial sarcoma therapeutics, followed by Pharma Proff's views