Overview
Niemann–Pick type C (NPC) disease is a rare progressive genetic disorder, characterized by the inability of the body to transport lipids and cholesterol inside the cells. This leads to the abnormal accumulation of these substances within various tissues of the body, including brain tissue. The accumulation of these substances damages the organs. NPC is highly variable and the age of onset and specific symptoms can vary from one person to another, sometimes even among members of the same family.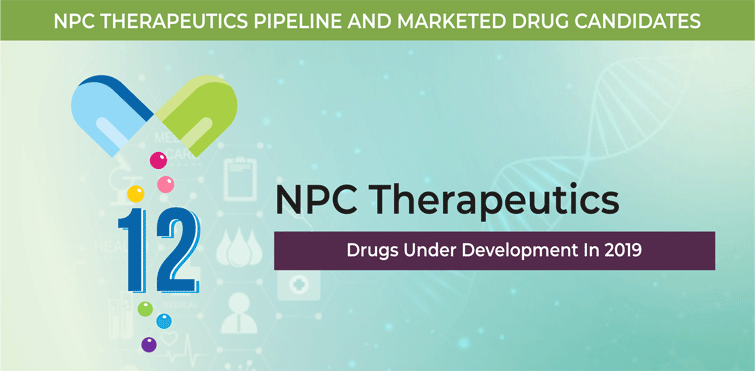 NPC affects neurologic and psychiatric functions, as well as various internal organs (visceral). The clinical presentation of NPC occurs in mild-to-late childhood with the insidious onset of ataxia, vertical supranuclear gaze palsy (VSGP), and dementia. Furthermore, dystonia and seizures are common in NPC patients. Visceral symptoms are more typically seen in individuals presenting at a younger age. Neurologic and psychiatric symptoms often occur slowly over time, and thus feature more prominently in individuals presenting in the later age groups. The diagnosis of this disorder is difficult, as symptoms vary from person to person but genetic testing is required to confirm the presence of the disease.
NPC can be managed by treating manifestations, including seizures, dystonia, and cataplexy. It can also be managed by preventing secondary complications, such as chest physical therapy with aggressive bronchodilation and antibiotic therapy of intercurrent infection, regular bowel program, increased seizure frequency, and increased spasticity.
Zavesca (miglustat) manufactured by Actelion Pharmaceuticals Ltd (a subsidiary of Johnson & Johnson) is the only drug approved by the European Medicines Agency (EMA) and Japan's Ministry of Health, Labour and Welfare for the treatment of NPC. However, the product is not approved in the U.S.
Increasing investments and strategic decisions of the company for drug development in NPC pipeline are major factor leading to expansion of the NPC pipeline. Additionally, the approval, and issuance of patents helps in achieving different milestones in the form of grants and designations from the regulatory bodies and institutes, including the USFDA, the European Medicines Agency (EMA), and the National Institutes of Health (NIH) among others.
Pipeline Analysis
As of July 2019, the NPC therapeutic pipeline comprises of 12 drugs in different stages of development.
Epidemiology Analysis
The report also provides epidemiology forecast of NPC for seven major markets, which includes the U.S., Japan and EU5 countries (the U.K., Germany, France, Italy, and Spain). It covers prevalent population and treated patient population for the period 2016-2028. There have been various studies going on to understand the epidemiology of NPC. According to an article published in the journal of Genetics in Medicine in 2016, the NPC incidence was 1.12 per 100,000 population in the U.S.
Competitive Landscape
Some of the key players involved in the development of drugs and therapies for NPC are Orphazyme A/S, IntraBio Inc., CTD Holdings Inc., Mallinckrodt plc, SOM INNOVATION BIOTECH SL, Neurotrope Inc., Actelion Pharmaceuticals Ltd, Okklo Life Sciences BV, Amicus Therapeutics Inc., Oraxion Therapeutics Inc., and COI Pharmaceuticals Inc.
Report Insights
Some highlights of the Niemann-Pick Disease Type C (NPC) Therapeutics - Pipeline Analysis 2019, Clinical Trials and Results, Patents, Designations, Collaborations and Other Developments report includes:
Detailed pipeline analysis of therapeutic candidates that are being developed for the treatment of NPC, and estimates and analyses of emerging therapies and their progress status in different phases of development
Comprehensive insights into pipeline products, with special focus on strategic developments of key players, information on drug licensing, designations, financing, and grants, technological advancements, patents, and upcoming conferences
Competitive analysis and extensive information on monotherapies, combination therapies, targets and mechanisms of action, and drug origin with relevance to NPC
Epidemiology forecast of NPC for seven major markets, including the U.S., Japan, and EU5 countries
Analysis of marketed product for the treatment of NPC
Detailed regulatory framework for drug approval in the U.S., Europe, and Japan
Key winning strategies of the companies involved in the development of NPC therapeutics, followed by Pharma Proff's views