BPH is a non-cancerous medical condition, which is characterized by enlargement of prostate gland. The first phase of BPH starts in puberty, wherein the size of prostate gland becomes double. Furthermore, by the age of 25, the second phase of the disease begins, which continues through most of a man's life. The cause of the disease is not fully understood; however, it is anticipated that increased level of estrogen may result in BPH. In this disease, the bladder wall of patient grows thicker, and eventually the bladder may weaken and lose the ability to empty completely. Urinary tract infection, kidney damage, formation of bladder stones, and constant urge to urinate are some of the major complications associated with BPH.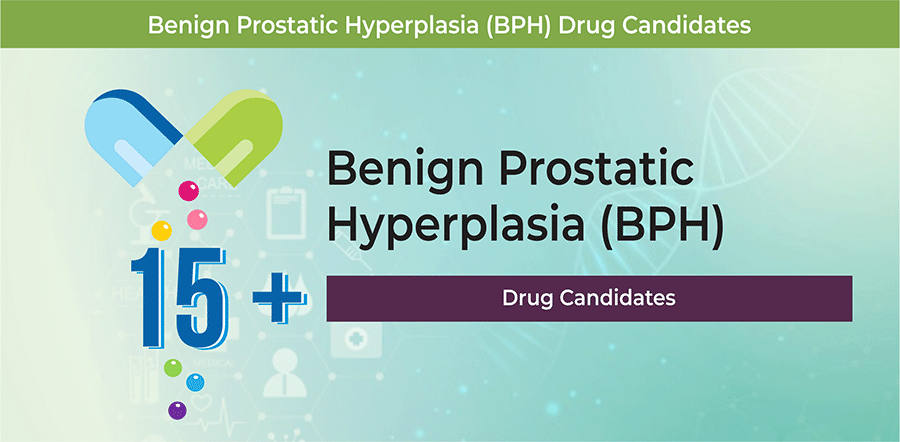 Furthermore, family history of BPH, and chronic medical conditions such as diabetes, obesity, and erectile dysfunction are some of the risk factors associated with the disease. The disease can be diagnosed by physical examination or medical tests. Some of the most commonly physical examinations include urethra discharge, enlarged lymph nodes in the groin region, and swollen scrotum. The medical tests for this include digital rectal examination, urinalysis, urodynamic tests, biopsy, prostate-specific antigen (PSA) blood test, transrectal ultrasound, and cystoscopy. Moreover, the disorder can be treated by surgeries or medications.
There are various technological innovations reported for the treatment of BPH. For instance, NxThera Inc. has developed a technology, Rezum, received the Food and Drug Administration (FDA) approval in 2015, which intends to treat the disorder by destroying excess prostate tissues using thermal energy.
Additionally, positive clinical trial results and strategic decisions of companies to collaborate with other companies are also facilitating drug development in BPH therapeutics pipeline. Moreover, the issuance of patents helps in achieving different milestones in the form of grants and designations from regulatory bodies and institutes including the USFDA, the European Medicines Agency (EMA), and the National Institutes of Health (NIH), among others.
Pipeline Analysis
As of March 2019, the BPH therapeutics pipeline comprised 15+ therapeutic candidates in different stages of development.
Epidemiology Analysis
The report provides epidemiology forecast of BPH for seven major markets, such as the U.S., Japan, and EU5 countries (the U.K., Germany, France, Italy, and Spain). It covers prevalent and treated patient population for the period 2016–2028. BPH can be developed before the age of 30 years. By the fourth decade of life, 10% of male population start facing this problem. The number further increases with the aging population and is estimated to affect 50% of the male population aged 60 years and above.
Competitive Landscape
Sanofi, Pfizer Inc., Astellas Pharma Inc., Eli Lilly and Company, Merck & Co. Inc., GlaxoSmithKline plc, Allergan plc, Veru Inc., Nymox Pharmaceutical Corporation, Urovant Sciences Inc., and Caremark Limited are some of the key players involved in the development of BPH therapeutics.
Report Insights
Some highlights of the report "Benign Prostatic Hyperplasia (BPH) Therapeutics – Pipeline Analysis 2019, Clinical Trials and Results, Patents, Designations, Collaborations, and Other Developments" have been mentioned below:
Detailed pipeline analysis of therapeutic candidates that are being developed for the treatment of BPH, and estimates and analyses of emerging therapies and their progress status in different phases of development
Comprehensive insights into pipeline products, with special focus on strategic developments of key players, information on drug licensing, designations, financing, and grants, technological advancements, patents, and upcoming conferences
Competitive analysis and extensive information on monotherapies, combination therapies, targets and mechanisms of action, and drug origin with relevance to BPH
Epidemiology forecast of BPH for seven major markets, including the U.S., Japan, and EU5 countries
Analysis of marketed products for the treatment of BPH
Detailed regulatory framework for drug approval in the U.S., Europe, and Japan
Key winning strategies of the companies involved in the development of BPH therapeutics, followed by Pharma Proff's views